---
Orpheus Vocal Competition – High School Student Application
The Orpheus Vocal Competition for High School Students will be held March 2nd, 2019 in the T. Earl Hinton Music Hall, Wright Music Building on the campus of Middle Tennessee State University.  Google Map here.  Address:  1439 Faulkinberry Dr, Murfreesboro, TN 37130
Contestants will be informed of their acceptance by January 16, 2019.
Each contestant must provide his or her own transportation, meals and lodging (lodging will be needed for contest winners only).
2019 High School Online Application – Click Here – See instructions and requirements below.
Please contact Raphael Bundage at (615-898-2849 or 898-2694, MTSU School of Music for further assistance.
---
Requirements
• Competition is open to High School Students currently in grades 10-12.
Applicants must provide a program of the following selections:
– In the High School category: 1 Art song in English and one selection in Italian (from standard Italian aria repertoire suitable for this age category). All selections must be performed from memory.
Important:
• Applicants must upload digital music file(s) (Mp3 256kbps-320kbps preferred) containing the two selections on the applicant's list of repertoire. Recordings must be accompanied by the completed application form and one letter of recommendation. Please have these items ready before filling out the online application.
• Each completed application form must be accompanied by a non-refundable application fee of $40.  You will be taken to Paypal to complete your payment when you submit the form.
Important Dates:
December 1, 2018 – Application Deadline
January 16, 2019 – Semi-Finalist Notification
February 7, 2019 – Confirmation of participation in the contest
Saturday March 2, 2019 – High School Contest March 2rd, 2019 10AM-1PM – High School Participants should arrive by 9am.
Sunday March 3, 2019 – Winners Concert for the 1st and 2nd place winner. The winners concert performance will presented at The National Finals of the Orpheus Competition in Hinton Hall on the campus of Middle Tennessee State University.
Accompanist: An accompanist will be provided for you.
Judges for the 2019 Orpheus High School Vocal Competition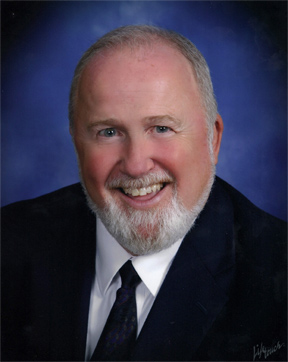 Keith Moore
Professor of Music and the Coordinator of Vocal Studies at Belmont
In his 31 years at Belmont Dr. Keith Moore has taught undergraduate and/or graduate level courses in voice, German, Italian, French and English diction, opera, musical theater, music appreciation, oratorio chorus, chapel choir, men's chorus, choral conducting and opera literature. Dr. Moore has made several trips to Europe, teaching American vocal music to students in Dresden, Germany, singing in Austria, Scotland and France, and exploring every region of Italy.
Dr. Moore earned a Doctorate of Musical Arts from the Cincinnati College-Conservatory of Music, a Master of Music from the University of Louisville, and a Bachelor of Arts in Music from Jacksonville State University. Additional study at the American Institute of Musical Studies in Graz, Austria, Indiana University and Oberlin College augment a performing career that has included solo work at Alice Tully Hall in Lincoln Center and opera performances with the Kentucky Opera. Prior to Belmont, Dr. Moore was on the faculty at Tennessee Tech University and University of Cincinnati. A Metropolitan Opera Regional Finalist in 1981 and 1982, he has been active in Nashville as a soloist with Belmont Camerata Musicale, Nashville Opera Association and Tennessee Opera Theater. As a lyric baritone, he was featured in the title role of Mendelssohn's ELIJAH, as Schicchi in Puccini's GIANNI SCHICCHI and Dulcamara in Donizetti's L'ELISIR D'AMORE. He will sing the solos in the Brahms REQUIEM in the Stained Glass Series with Nashville Symphony at First Presbyterian Church in February of 2011. His credits include numerous other opera performances and solo appearances, and he is an active recording session artist, having sung back-up on recordings with Amy Grant, Larnell Harris, Steve Green, Michael Crawford, Sandy Patti, and Michael W. Smith.
As an active church musician, Dr. Moore currently conducts the Sanctuary Chorale at First Presbyterian Church. In the past, he has served in many capacities at Baptist, Methodist and Presbyterian churches in Ohio, Kentucky, Tennessee and Alabama. His approach to teaching voice is positive, balancing scientific knowledge with an understanding of each individual's capacities and goals. Dr. Moore's students' accomplishments have ranged from earning advanced degrees at New England Conservatory, Indiana University, University of Cincinnati, University of Kentucky, Boston Conservatory, and Florida State University to singing in the Metropolitan Opera chorus or on cruise ships. Several are music leaders in churches and schools.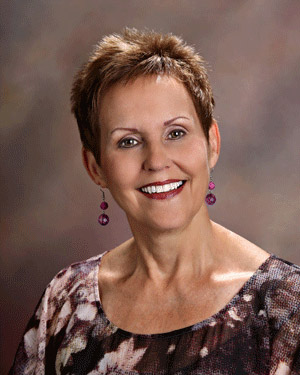 Christine Isley-Farmer
Coordinator and Professor of Voice at Middle Tennessee State University
Christine Isley-Farmer has performed in opera houses in Europe and with regional companies in the United States. Most notable in Europe are her performances in theaters in Austria, Switzerland, England, and Ireland. In the US, she has sung with the Des Moines Opera Festival, Chautauqua Opera, Central City Opera, and the Colorado Lyric Theater, to name a few. Isley-Farmer's recital and oratorio appearances, both national and international, demonstrate a wide variety of repertoire ranging from Baroque to contemporary music.
Since 1997, Isley-Farmer has been a certified teacher of the Alexander Technique. She trained at the Alexander Alliance in Philadelphia, PA and then earned her certification with Alexander Technique International. She has conducted Alexander Technique workshops throughout the Southeastern region of the US and teaches the Alexander Technique annually for the month-long TN Governor's School for the Arts. She has published several articles on the Alexander Technique in the widely-distributed Journal of Singing and in the publication of Alexander Technique International. Most recently, she presented at the 12th Hawaii International Conference on Arts and Humanities.
Students of Isley-Farmer have won and placed in the finals of both regional and national competitions. Her students have entered prestigious programs at the graduate level both nationally and abroad. Former students have gone on to earn doctoral degrees, teach at the collegiate level, as well as to pursue professional singing careers in the US and abroad. She also taught the first MTSU student to be awarded the coveted Fulbright Scholarship for study in Europe.
Isley-Farmer presently serves as ex-officio president and treasurer for the Tennessee Sate Chapter of the National Association of Teachers of Singing. As president, she spearheaded the activation of this state chapter. A native of North Carolina, she holds the Bachelor and Master of Music degrees from the University of North Carolina at Greensboro and the DMA in Performance and Literature from the University of Illinois at Champaign-Urbana.