---
Orpheus Vocal Competition – High School Student Application
The Orpheus Vocal Competition for High School Students will be held March 7th, 2019 in the T. Earl Hinton Music Hall, Wright Music Building on the campus of Middle Tennessee State University.  Google Map here.  Address:  1439 Faulkinberry Dr, Murfreesboro, TN 37130
High School division of Orpheus will accept students from Tennessee, Kentucky, Alabama, Georgia, Mississippi, & Louisiana.
Contestants will be informed of their acceptance by January 16, 2019.
Each contestant must provide his or her own transportation, meals and lodging (lodging will be needed for contest winners only).
2020 High School Online Application – Click Here – See instructions and requirements below.
Please contact Raphael Bundage at (615-898-2849 or 898-2694, MTSU School of Music for further assistance.
---
Requirements
• Competition is open to High School Students currently in grades 10-12.
Applicants must provide a program of the following selections:
– In the High School category: 1 Art song in English and one selection in Italian (from standard Italian aria repertoire suitable for this age category). All selections must be performed from memory.
Important:
• Applicants must upload digital music file(s) (Mp3 256kbps-320kbps preferred) containing the two selections on the applicant's list of repertoire. Recordings must be accompanied by the completed application form and one letter of recommendation. Please have these items ready before filling out the online application.
• Each completed application form must be accompanied by a non-refundable application fee of $40.  You will be taken to Paypal to complete your payment when you submit the form.
Important Dates:
December 1, 2019 – Application Deadline
January 16, 2020 – Semi-Finalist Notification
February 7, 2020 – Confirmation of participation in the contest
Saturday March 7, 2020 – High School Contest March 7th, 2020 10AM-1PM – High School Participants should arrive by 9am.
Sunday March 8, 2020 – Winners Concert for the 1st and 2nd place winner. The winners concert performance will presented at The National Finals of the Orpheus Competition in Hinton Hall on the campus of Middle Tennessee State University.
Accompanist: An accompanist will be provided for you.
Judges for the 2020 Orpheus High School Vocal Competition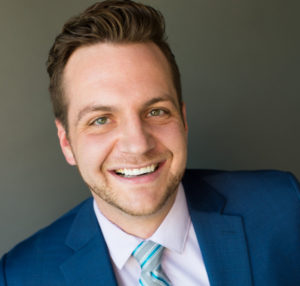 Will Perkins
Middle Tennessee State University
Will Perkins has been lauded by Opera News not only for his "sympathetic, forthright tenor," but also for his ability to breathe life into the characters he portrays, "to emerge as the voice of reason." A diverse performer, Will has enjoyed singing lead roles in opera, operetta, and musical theater. He is equally at home with Mozart as he is with barbershop or contemporary musicals, and is currently on faculty at Middle Tennessee State University teaching voice and opera. He holds a bachelor's degree from the University of Utah and master's and doctorate degrees from Indiana University. Favorite engagements include Jinx in Forever Plaid; Candide in Candide; Camille in The Merry Widow; Dr. Madden/Dr. Fine in Next to Normal; and serving as music director for Brigham Young University's Theatre Workshop.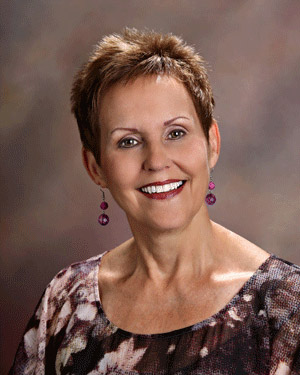 Christine Isley-Farmer
Coordinator and Professor of Voice at Middle Tennessee State University
Christine Isley-Farmer has performed in opera houses in Europe and with regional companies in the United States. Most notable in Europe are her performances in theaters in Austria, Switzerland, England, and Ireland. In the US, she has sung with the Des Moines Opera Festival, Chautauqua Opera, Central City Opera, and the Colorado Lyric Theater, to name a few. Isley-Farmer's recital and oratorio appearances, both national and international, demonstrate a wide variety of repertoire ranging from Baroque to contemporary music.
Since 1997, Isley-Farmer has been a certified teacher of the Alexander Technique. She trained at the Alexander Alliance in Philadelphia, PA and then earned her certification with Alexander Technique International. She has conducted Alexander Technique workshops throughout the Southeastern region of the US and teaches the Alexander Technique annually for the month-long TN Governor's School for the Arts. She has published several articles on the Alexander Technique in the widely-distributed Journal of Singing and in the publication of Alexander Technique International. Most recently, she presented at the 12th Hawaii International Conference on Arts and Humanities.
Students of Isley-Farmer have won and placed in the finals of both regional and national competitions. Her students have entered prestigious programs at the graduate level both nationally and abroad. Former students have gone on to earn doctoral degrees, teach at the collegiate level, as well as to pursue professional singing careers in the US and abroad. She also taught the first MTSU student to be awarded the coveted Fulbright Scholarship for study in Europe.
Isley-Farmer presently serves as ex-officio president and treasurer for the Tennessee Sate Chapter of the National Association of Teachers of Singing. As president, she spearheaded the activation of this state chapter. A native of North Carolina, she holds the Bachelor and Master of Music degrees from the University of North Carolina at Greensboro and the DMA in Performance and Literature from the University of Illinois at Champaign-Urbana.