About
Since 1996, the Middle Tennessee Choral Society has sponsored the Orpheus Vocal Competition. It exists to provide financial support and encouragement to singers up to age 30 from around the United States who are pursuing careers as Vocal artists. Orpheus is the only competition of its kind in the south central United States.
This year the Society will be awarding grand prizes of $3,000 for the Student winner and $5,000 for the Young Artist winner. Additional prizes will be awarded by individuals and corporations ranging from $300 to $2,500.  In addition, 1st and 2nd place winners in the High School division will also recieve cash awards. For a listing of prizes awarded in past Orpheus Competitions, visit the Awards page.
Note:  The Orpheus Vocal Competition will be held March 1-3, 2019
Welcome to the Orpheus Competition
Contest Details
The Orpheus Vocal Competition will be held March 1-3, 2019, in the T. Earl Hinton Music Hall, Wright Music Building on the campus of Middle Tennessee State University, Murfreesboro, Tennessee. Contestants will be informed of their acceptance by January 16, 2019, and will receive information on area hotels, restaurants, and transportation to the contest site. Each contestant must provide his or her own lodging, transportation, and meals. Please contact Raphael Bundage at (615) 898-2849 or (615) 898-2694, MTSU School of Music, for further assistance.
There are 3 categories in Orpheus:
  • Young Artist: for ages 25-30
  • Student: for ages 19-24
  • High School – students grades 10-12
---
Requirements
Competition is open to any singer who has completed or is in the process of completing an accredited music education. 
Young Artist and Student only.
Repertoire Requirements:
– In the Young Artist category: 4 arias in varied styles and languages (one of the four from standard Oratorio*)
– In the Student category: 2 art songs in various styles and languages, and 1 operatic or standard Oratorio* aria.
-In the High School category: 1 Art song in English and one selection in Italian (from standard Italian aria repertoire suitable for this age category) All selections must be performed from memory.
*Your Oratorio selection does not have to be memorized.
All Performers
• Student category ages 19-24 (by application deadline December 1st, 2018).
• Young Artist category ages 25 to 30 (by application deadline December 1st, 2018).
• High School student category grades 10-12.
All Applicants must completely fill out the online application by the deadline.
You will need the following materials ready in order to fill out the online application:
1.  Two recordings the from the applicant's list of repertoire – ready for upload in 256 kbps or 320 kbps mp3 format.
2.  An updated Résumé in MS Word, pdf, or Open Office format. Young Artist and Student only.
3.  A current photo in digital format. (JPEG preferred)  Young Artist and Student only.
4.  Recommendation Letter.  High School only.
4.  A payment method (Paypal or Debit / Credit card) for the non-refundable application fee of $65  Young Artist and Student only.  High School application fee is $40.
Important:
• Only singers who are seriously pursuing careers as vocal artists need apply. Young Artist and Student only.
• Afternoon recital attire is standard.
Information regarding housing, transportation, and performance dress will be included with semi-finalist notification.
---
Apply for the 2019 Orpheus Vocal Competition
Young Artist: for ages 25-30 & Student: for ages 19-24
This will take you to the online application for the Orpheus Competition.  There is a $65 application fee.  The application takes major credit cards as well as PayPal. 
Important Dates
December 1, 2018 Application Deadline
January 16, 2019
Announcement of selected applicants for the semi-finals
February 7, 2019
Confirmation due and accompanist fee due
Friday March 1, 2019 – 12pm-6:30pm
Registration and rehearsal for Young Artists and Student participants.  You will be assigned rehearsal times with your accompanist shortly after confirmation of your acceptance.
Saturday March 2 , 2019
Semi-final Auditions
High School Participants should arrive by 9am.
Sunday March 4, 2019
Final Competition – (open to the public)
High School Contest Dates : March 2nd, 2019
Accompanist
If requested on the application form, an accompanist will be provided by the competition for a fee of $75. Young Artist and Student only. Do not send the accompanist fee until you have been notified that you are a semi-finalist. Semi-finalists requesting accompanists must send clear copies of their competition performance pieces with their confirmation. Otherwise, each contestant must arrange for his or her own accompanist.
Copies of music must be sent for accompanists to Kay Garrison at the address below:
Kay Garrison: 1941 Veranda Place, Murfreesboro, TN 37130.
GPS – Directions to competition site:
1439 Faulkinberry Drive,
Murfreesboro, TN 37130
Google map link here
Please enter from E. Main St. on the South side of the Campus
Call 615 898 2849 for further information or use our Contact Form.
Judges for the 2018 Orpheus Vocal Competition
---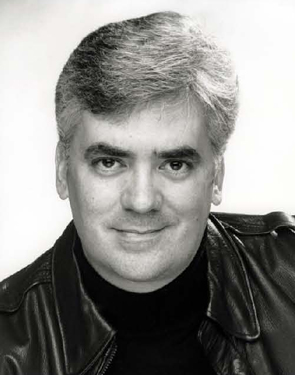 John Kramar
East Carolina University
A native of Maryland, Mr. Kramar received his undergraduate degree in vocal performance, as well as performers' certificates in both voice and opera from the Eastman School of Music where he was a student of Jan DeGaetani. He completed his graduate studies in opera at the Curtis Institute. His various awards and scholarships have included the first Helen Jepson Dellera Award from the Sarasota Opera, second prize in the prestigious Kneisel Lieder Competition, and two Apprentice Achievement Awards from the Santa Fe Opera. Mr. Kramar joined the voice faculty of East Carolina University School of Music in 1998, where he is an associate professor of voice, and also serves as chair of the Department of Vocal Studies, and director of the East Carolina University Opera Theater. From 2005 until 2008 he served as interim Associate Dean of the College of Fine Arts and Communication at ECU. He teaches voice and theater arts at the New York State Summer School of the Arts and is a member of the voice faculty of the Tennessee Governor's School for the Arts. Mr. Kramar was on the directing staff of the Chautauqua Opera from 2003 to 2008.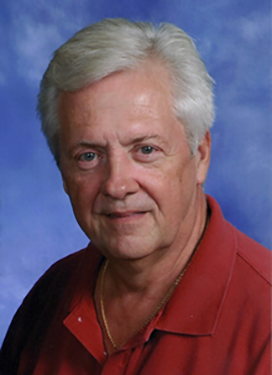 Ted D. Wylie
Belmont University School of Music
Dr. Wylie is Professor of Music and Coordinator of International Studies in Music at the Belmont University School of Music. He teaches studio voice, vocal diction, opera literature and graduate song literature. He received his Doctor of Music and Master of Music degrees from Indiana University and his Bachelor of Music w/Honors from Oklahoma Baptist University. He was a student of Eileen Farrell at Indiana University and has had further study with Carol Smith-Zanforlin (Zurich), Paul Matthen, Walter Bricht, Frank St. Leger, Edwin McArthur and Margaret Harshaw.
Dr. Wylie's coordination of the International Studies Program has resulted in study opportunities for students at the Russian Academy of Music in Moscow, the St. Petersburg Conservatory, the Hochschule fuer Musik in Dresden, Germany, Conservatory of Angers, Angers, France and the Center for Music Studies in Florence, Italy.
Dr. Wylie has performed with the Indianapolis Opera, the New Orleans Opera, Gulf Coast Opera, the Nashville Opera, Tennessee Opera Theater, the Nashville Symphony, the New Orleans Symphony, the Indianapolis Symphony, the Houston Symphony, the Oklahoma City Symphony, Symphony Ecoutez of New Orleans and several European venues. Among his roles are Max (Der Freischuetz), Manrico (Il Trovatore), Des Grieux (Manon Lescaut), Pinkerton (Madam Butterfly), Dick Johnson (La Fanciulla del West), Tamino (Die Zauberfloete) as well as numerous comprimario roles.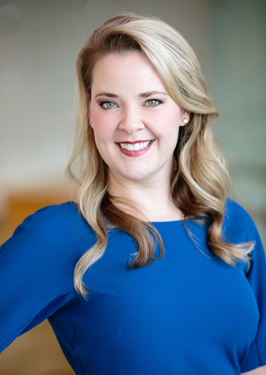 Anna Young
Anna Steenerson Young accepted the position of Director of Education and Outreach for Nashville Opera in 2015 and runs the prestigious Mary Ragland Emerging Artist Program. This year, Nashville Opera On Tour will be performing Anna's original youth opera, The Enchanted Forest (a choose-your-own-adventure opera) to more than 22,000 children and families in Middle Tennessee. Prior to this, she was the Assistant Director of Opera for the College of Charleston, a position she held following a successful career as a singer with opera companies across the United States. She was honored to create the role of 'Emily' in the world premiere of Ned Rorem's opera Our Town for which she received glowing reviews in the National and International press, including The New York Times. She earned a Master of Music degree on full scholarship from the prestigious Jacob's School of Music at Indiana University, and her Bachelor's degree from Converse College in Spartanburg, South Carolina. She comes to Nashville with her husband David who is also an opera singer as well as a resident physician in otolaryngology at Vanderbilt University Medical Center.